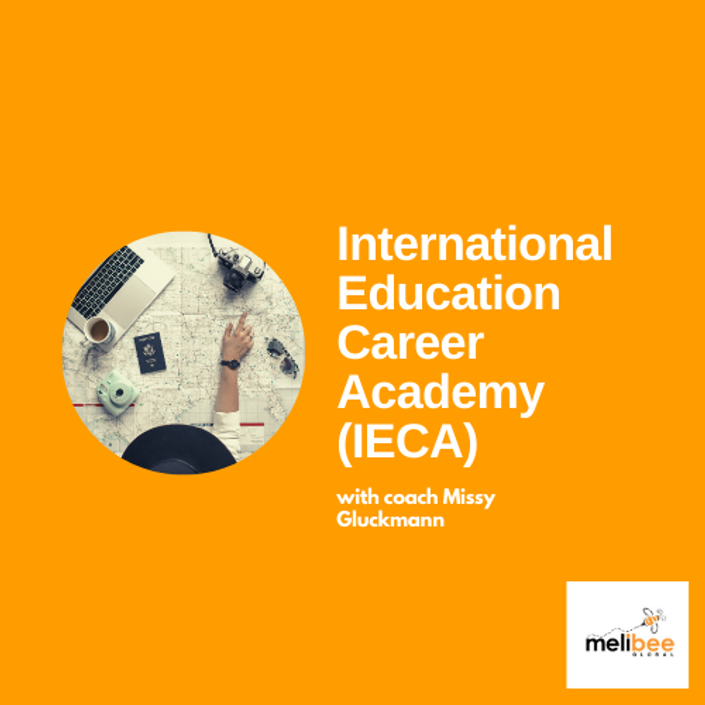 The International Education Career Academy (The IECA)
The proven strategic program for those who want to land that dream job in international education.
The IECA is the affordable online program that teaches you how to strategically prepare your international education resumes/cover letters, ace the interviews, and negotiate the offers for your highest good. (And did I mention the confidence and paycheck boosts?)
LET'S TALK ABOUT WHO THIS COURSE IS FOR:
You're passionate about the idea of working in or advancing in the field of international education.

You have daydreamed about working in an international education office in a college or university, for a study abroad organization, interacting with international students and/or scholars, working with students and partners from around the globe, or working in business that supports international education.

You're ready to commit to the application process so that you can apply for int'l ed jobs effectively and efficiently.

You're open to changing your approach to the job search if you know it will help you reach your goals.

You're nervous and/or already frustrated about the international education job search.

You have a career already but want to transition to an international education career, yet are unsure how to go about doing so.

Anyone dealing with a recent lay off or concerned about one, who wants to be confident and ready for the international education job search.
If any of these sound like you, you're in the right place.
HE RETURNED FROM TWO YEARS IN ASIA AND HAD NO IDEA HOW TO BREAK INTO INTERNATIONAL EDUCATION STATESIDE: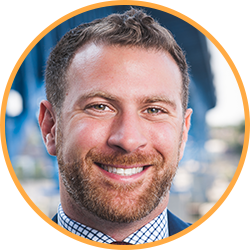 "Missy and the IECA have been a practical resource for my international education career and job search that I was simply unable to find anywhere else. The IECA resume reviews, webinars, and resources have proven immensely valuable to me- However it was Missy's advice to think of my job search and selection in the context of a career that have been the most beneficial in the long run. Because of this perspective, I aligned myself with organisations and roles that gave me the skillset which enabled me to qualify for my current role." - Jake Reckford, Client Manager, IDP Connect
Course Curriculum
WELCOME AND ORIENTATION to the IECA (I'm SO glad you're here!)
Available in days
days after you enroll
MODULE 1: The Resume. The one that gets you to the interview. (Its easier than you think.)
Available in days
days after you enroll
Module 2: The Cover Letter. The one that shows your professional heart.
Available in days
days after you enroll
SHE WAS WORKING IN TECHNOLOGY BUT LONGING FOR STUDY ABROAD STUDENT CONTACT:
"I was so glad to find the IECA when I did. I knew I wanted to work in study abroad and had been applying for jobs for several years without success. Midway through my M.Ed. program I started the IECA to help me in the IE job market once I got my degree. I found the resume and cover letter makeover and the interview prep to be the most valuable exercises in the program. Missy helped me translate almost 9 years of seemingly unrelated work experience into a one page resume and cover letter that made potential employers take notice. I even used what I learned to help job-seeking friends in other fields." Ms Ryan Rounds, Study Abroad Specialist, Western Michigan University
WHAT YOU'LL GAIN FROM THE IECA:
SHINE: You can have studied and traveled abroad extensively, but if you don't know how to position the experience beyond "it was life changing," you are not going to get very far in this job search journey. We teach you how to deeply explore what your niche/s is/are using our unique yellow scarf methodology so you can shine and stand out.

CONFIDENCE: The IECA methodology teaches you how to craft your strategic resume, cover letter and other documents using a logical and intuitive method that doesn't feel forced or intimidating. Past participants frequently comment on how they feel so much more confident in their job search, but also in their abilities, because of not only what we show you but HOW we show you.

COMMUNITY: We make this one easy. You'll be part of one of the most exciting private communities of international educators out there when you enroll. Our alumni network has not only resulted in job connections and insider knowledge about job posts, but it has also yielded sincere friendships.

SHIFT: Alumni who have moved through this program still tell me how the skills learned in the IECA help them breeze through those moments of frustration in the job search (and life!) in a much more healthy way. Our red balloon exercise is one that participants use again and again.

AGILITY: The irony of the job search in international education/higher education is that it often is a traditional field that requires a lot of innovative agility in the interview. The IECA shows you how you can be your most agile self, even when your DNA doesn't scream "bendy!".

WORLD: Your world class job, after all, is why you're here.The IECA has approximately a 90% interview and over 80% job success rate (at last count) for those who do the work in this program. We're excited to show you why our results are so high. We intend to move you from imagining your office at your dream job to unpacking it.
SHE WAS WORKING IN A BANK AND IS NOW A MANAGER AT A STUDY ABROAD PROVIDER - AND SHE "ONLY" HAD A BA DEGREE: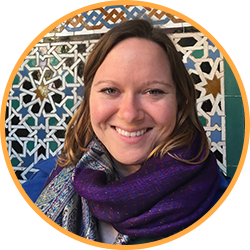 "I was unsure of how to break into the IE field, and Missy gave me all the tools I needed! I am forever thankful for Missy since she helped me jump-start my career, with two promotions in just four years." - Abbi Eidt, Admissions Manager, Spanish Studies Abroad
Frequently Asked Questions
When does the course start?
The course starts on April 1st, 2020 and finishes in May.
I'd like to join the IECA. Can I speak with a past participant before enrolling?
Absolutely! I am happy to ask a past participant to talk with you about his/her/their experiences. Email me at
[email protected]
if you'd like to request to speak with alumni.
A lot of this program is online. Will I have live time with Missy, the lead coach?
ABSOLUTELY - we wouldn't have it any other way! We have a group page on Facebook where you can ask anything - Missy answers it personally. She also does various live sessions so you'll have plenty of time LIVE with her.
I have not started applying for jobs yet, but intend to in the next 12 months. Is it too soon to take this course?
Great question! The answer is NO! The methods that I teach are applicable now, in 12 months, and in 18 months. This course will give you a lot of information about what you can choose to do in the next few months to make you a more solid candidate, so the timing is actually perfect. Not to mention, the price won't be any lower than it is now, so take advantage of that and the POWER BONUS while you can.
I'm on a tight budget? HELP!
I hear you! Most people who land the int'l ed job because of what they learn in the IECA, typically able to negotiate additional compensation - so the program pays for itself in these cases. I am offering a payment plan option and will not charge the normal $30 processing fee for the payment plan option to help with anyone who is concerned about the budget and who feels they need to be on the payment plan. I hope that helps!
HE WAS WORKING IN A DEPARTMENT STORE, HAD A MA DEGREE, AND HAD SENT OUT 100+ RESUMES: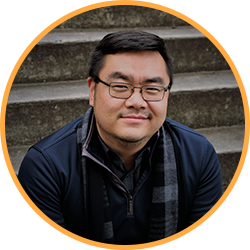 "I know I never would have made it through this extremely arduous international education job search without the assistance, guidance, and mentorship of Missy Gluckmann. I will never be able to say enough good things or repay her for giving me the strength, knowledge, and willpower to succeed. I highly and genuinely recommend participating and trusting in her IECA methods and wisdom. Thank you for everything, Missy. You will always be one of the most incredible and impactful people in my life." - Brian Henry, Study Abroad Advisor at UNC Chapel Hill

THE IECA BONUSES!

Everyone who registers for the IECA receives the following bonuses:
PDF of Melibee Global's "Beyond Abroad - Innovative Re-entry Exercises"

PDF of Melibee Global's "Personal and Pop Culture - Practical Pre-Departure Planning for the Global Sojourner"

A 5-page re-entry activity from Small Planet Studio's book "Re-Entry Roadmap"

Discounted one on one coaching rates with Missy Gluckmann, Founder of the IECA
Your Instructor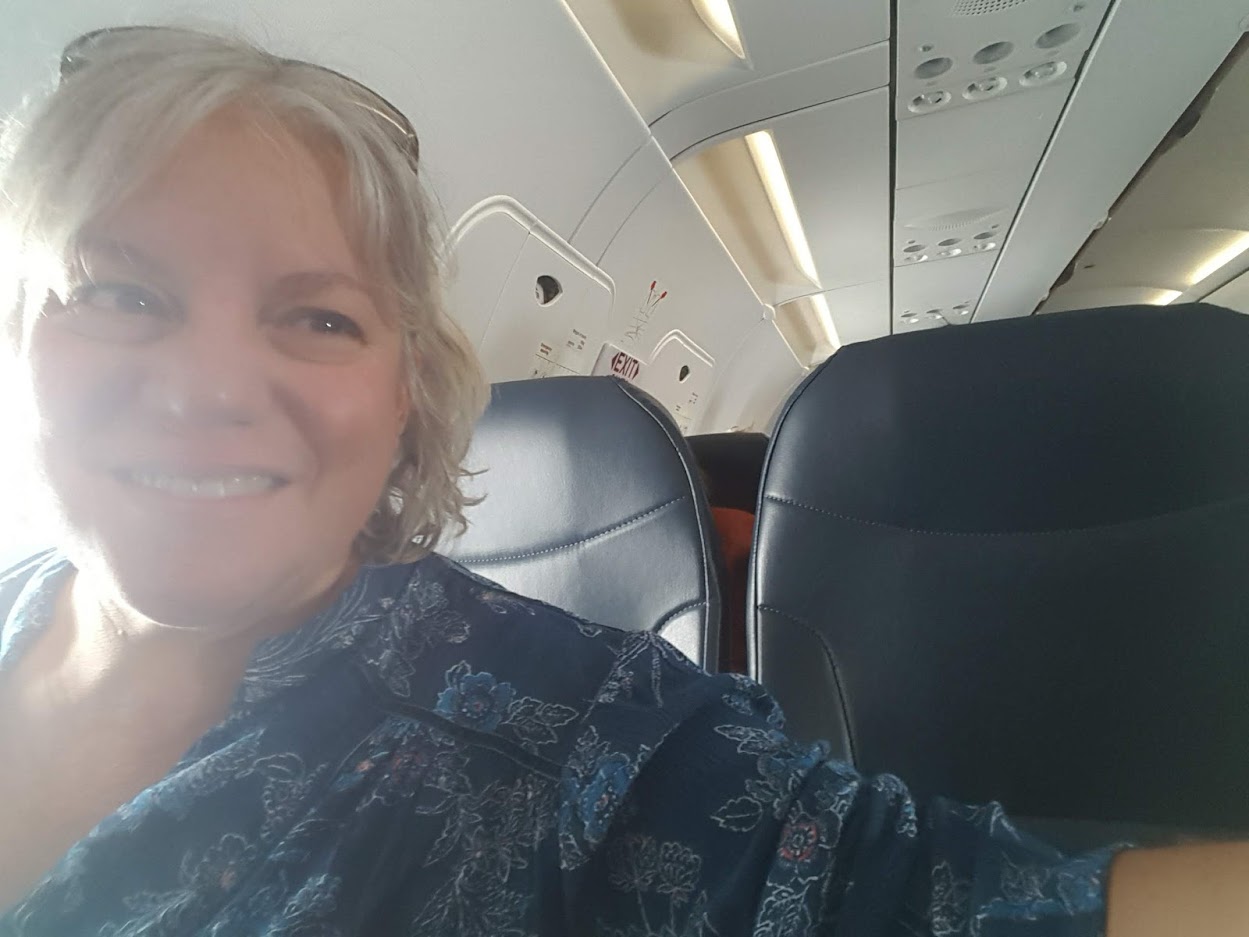 Hi! I'm Missy Gluckmann and I'm delighted you stopped by to read about Melibee Global's FAST TRACK: The Int'l Ed Job Search.
I created this program after nearly 25+ years in international education across many different universities, taught ESL, and had a robust career in Human Resource consulting for a Fortune 500 company. One of my greatest joys is leading folks on a journey of self discovery in the international education job search process. We have helped recent grads to seasoned professionals land in great jobs at places like Princeton University, Arizona State University, John Hopkins, New York University, State University of New York, Florida State University, UNC Chapel Hill, Duke University, UC Berkeley, Texas Tech, a range of community colleges, and providers such as CIEE, Spanish Studies Abroad, CEA, and CisAbroad - to name just a few!
So let's do this - I have the track record - and trust me - YOU have the goods to land those interviews FAST!
Enrollment for the IECA is now closed.
This course is closed for enrollment.