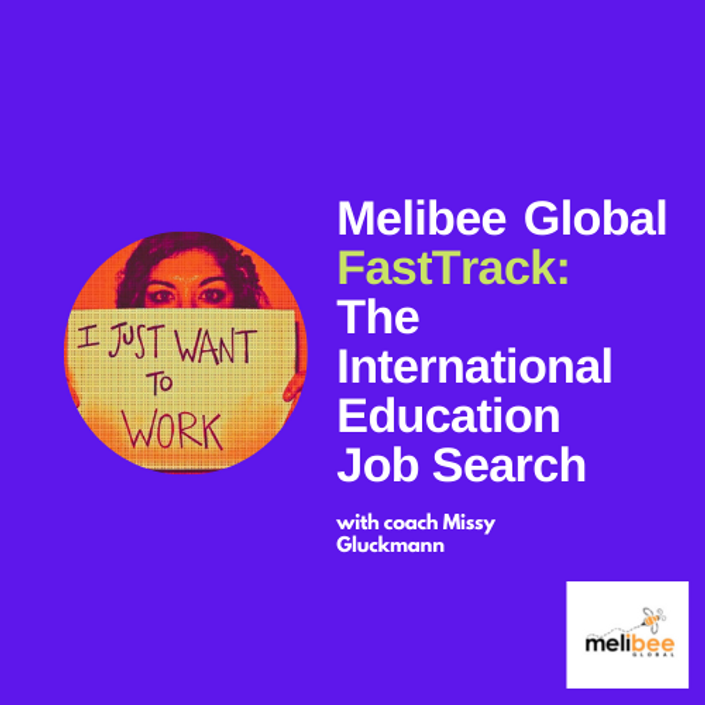 Melibee Global Fast Track: The International Education Job Search
Want to speed up your job search without spending 6 weeks in a int'l ed career class? Then this is the course for you!
Don't have months to participate in a course on how to land a job in international education? We get it! We will fast track your international education job search using Melibee Global's proven methodology.
AND THE COURSE IS ONE SHORT WEEK.
LET'S TALK ABOUT WHO FAST TRACK IS FOR:
You want to work in international education and you want to land a job FAST. You don't have time to take a several week long coaching course on the int'l ed job search. You want a class that is SHORT - not six weeks!

You want an affordable coaching course that focuses on the strategic highlights for the int'l ed job search - especially the resume (which is 3/4 of the challenge of getting through Human Resources for an interview!)

You have applied to many jobs and not gotten interviews OR you are getting interviews and want to yield more interviews.

You're ready to commit to an easier and more effective resume writing process - one that actually lands you interviews.

You are new to the field of int'l ed OR already a professional in the field.

You dream of having a seasoned, cool, no nonsense coach who knows int'l ed inside out. (Yes, that's Missy - the seasoned, cool, no nonsense coach who knows int'l ed inside out!)
If any of these sound like you, you're in the right place.
Jessica landed her first two jobs in the field (stateside) after some time abroad - even during the pandemic!
"I finally accepted my first job as a study abroad advisor! I'll be moving in less than two weeks to begin the semester. I am thrilled to have finally broken into the field and to be working in higher ed. I've dreamed about it for so long. I'd like to offer an ENORMOUS thank you to Missy who helped every step of the way and without whose program I'd still be submitting my spaghetti resume!" - Jessica Epstein, Study Abroad Advisor, AR State University
Course Curriculum
WELCOME AND ORIENTATION
Available in days
days after you enroll
BONUS: The Cover Letter. The one that shows your professional heart.
Available in days
days after you enroll
WHAT YOU'LL GAIN FROM THE FAST TRACK:
A STRATEGIC RESUME: If you don't have a resume with a specific strategy for int'l ed, you simply won't get past the Human Resource gatekeepers. Fast Track will teach you in DETAIL how to strategically write your resume to get through the Human Resource machine. You won't recognize your resume after you take this course - it will truly blow you away.
MORE INTERVIEWS: The resume is 3/4 of the reason people are selected for interviews. More interviews mean more chances for a job offer!
INCREASED CONFIDENCE: Once you see yourself on the new resume, you will immediately feel more confident in the job search. This is the #1 boost people tell me about who have taken my coaching courses. And who doesn't want confidence?
COUNTLESS TIPS: You're getting loads of tips beyond the resume strategy - and they're all specific to int'l ed. You'll get tips on your cover letter, interviews , and compensation negotiation! You'll be floored at how much more prepared you are for the IE job search!
Ryan was working in Technology while finishing her MA degree, but aiming for a study abroad role instead!
"I knew I wanted to work in study abroad and had been applying for jobs for several years without success. Missy helped me translate almost 9 years of seemingly unrelated work experience into a one page resume and cover letter that made potential employers take notice. " Ms Ryan Rounds, Study Abroad Specialist, Western Michigan University
Frequently Asked Questions
When does the course start?
The course starts on in early September (live sessions likely are Sept 2nd and Sept 9th) - and it is FAST. We'll have two live sessions in one week. Easy, fast and efficient! You'll get the down and dirty on resume methodology - and you can watch the other BONUS modules at your convenience in the future. The live sessions will be recorded - so if you're busy during them you can listen in at your convenience.
A lot of this program is online. Will I have live time with Missy, the lead coach?
A lot is online so that you can take it in when you're most available and focused. But , YES! The two live sessions will be with Missy - and she is a walking encylopedia of IE job search strategy. You will be blown away by how much you can learn from her in two easy sessions!
I have not started applying for jobs yet, but intend to in the next 12 months. Is it too soon to take this course?
Great question! The answer is NO! The methods that I teach are applicable now, in 12 months, and in 18 months. This course will give you a lot of information about what you can choose to do in the next few months to make you a more solid candidate, so the timing is actually perfect. Not to mention, the price won't be any lower than it is now, so take advantage of that!
I'm on a tight budget? HELP!
I hear you! This is the least expensive program out there - and dare I say, the highest impact, too! I priced it with the budget of students, those laid off, and professionals in mind. You can't and won't be able to beat this price for what you gain from Fast Track!
THE FAST TRACK BONUSES!

Everyone who registers for the FAST TRACK receives the following bonuses:
Cover Letter module

Interview module

Compensation Negotiation module
AND IF YOU REGISTER by 8 pm (EST) on AUGUST 18, 2021 you also receive a FAST ACTION BONUS - ONE FREE round of a written resume review by Missy, your Fast Track coach!
She was working in a bank and landed a job at a manager at a study abroad provider - and she "only" had a BA degree.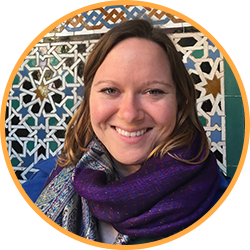 "I was unsure of how to break into the IE field, and Missy gave me all the tools I needed! I am forever thankful for Missy since she helped me jump-start my career, with two promotions in just four years." - Abbi Eidt, Past Admissions Manager, Spanish Studies Abroad
Your Instructor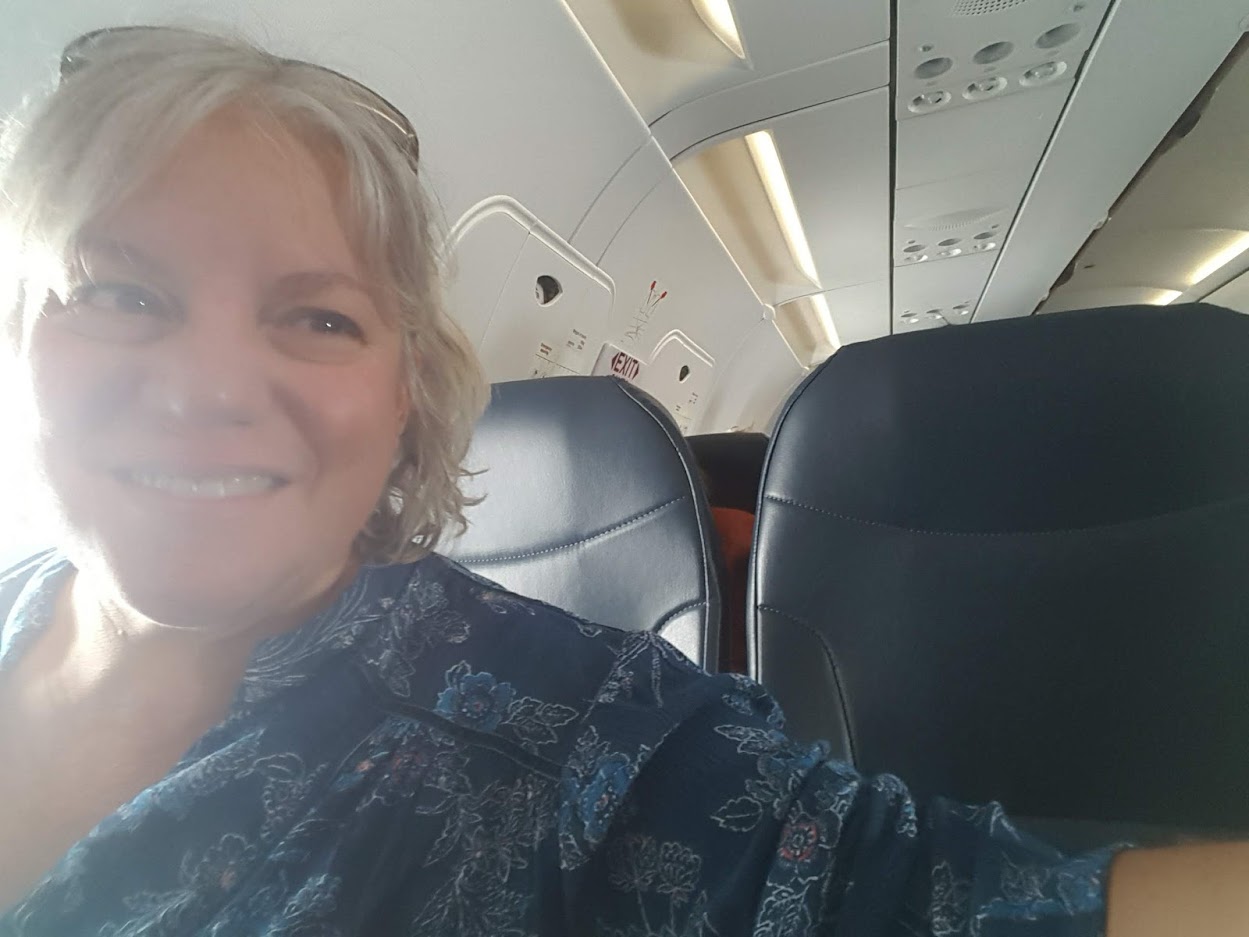 Hi! I'm Missy Gluckmann and I'm delighted you stopped by to read about Melibee Global's FAST TRACK: The Int'l Ed Job Search.
I created this program after nearly 25+ years in international education across many different universities, taught ESL, and had a robust career in Human Resource consulting for a Fortune 500 company. One of my greatest joys is leading folks on a journey of self discovery in the international education job search process. We have helped recent grads to seasoned professionals land in great jobs at places like Princeton University, Arizona State University, John Hopkins, New York University, State University of New York, Florida State University, UNC Chapel Hill, Duke University, UC Berkeley, Texas Tech, a range of community colleges, and providers such as CIEE, Spanish Studies Abroad, CEA, and CisAbroad - to name just a few!
So let's do this - I have the track record - and trust me - YOU have the goods to land those interviews FAST!